SSE
We are a leading generator of renewable electricity listed on the FTSE100, contributing around £9bn to the economy. Our success is down to our people. As a Living Wage and Fair Tax Mark accredited company, we employ 12,000 talented and skilled colleagues across the UK and Ireland. Inclusion and diversity are integral to everything we do, and critical to support our Sustainability targets, we also feature on the Bloomberg Gender Equality Index. That's why we are proud to support the 2022 Everywoman in Tech Forum. SSE is for a better world of energy – for everyone.
Bupa
The everywoman in Technology Forum is a fantastic opportunity to recognise the inspiring work, ideas and leadership of women across the STEM field. We are really proud of Bupa's sponsorship of everywoman. We have incredible women working across all parts of our company and our partnership with everywoman is helping them to build their confidence, achieve their goals and strive towards new ones.
Lloyds
Lloyds Banking Group is a passionate supporter of the everywoman in Tech Forum. We are truly committed to maximising the potential of, and opportunities for, our female colleagues. We have successfully deployed a progressive plan across inclusion and diversity which focuses on colleagues bringing their whole selves to work. This event is a natural progression and a great partnership where we can collectively focus on developing female talent, ensuring equal opportunities and supporting career progression.
Dataminr
Dataminr is the world's leading real-time information discovery platform, delivering the earliest warnings on high-impact events and emerging risks from publicly available data sources, enabling more effective risk mitigation strategies, faster response, and stronger crisis management for organizations across the globe.
Founded in 2009, Dataminr has grown to be one of the top private global technology companies having been named to Deloitte's Technology Fast 500 as well as the Forbes Cloud 100 for five consecutive years. For the second consecutive year, Dataminr was also recognized as one of Built In's Best Companies to Work for in 2022!
New Look
New Look is a leading fashion retailer operating in the value segment of the clothing and footwear market in the UK and Republic of Ireland, with a targeted online presence. We offer products and a shopping experience based on excitement, value and newness. The New Look brand is distinct and trusted in the UK, catering to a broad customer audience. We ranked No. 1 for overall Womenswear market share in the 18 to 44 age range (based on Kantar Worldpanel published data 52 weeks ended 7 March 2021 (Womenswear by value).
PwC
At PwC, we respect and value differences. We know that when people from different backgrounds and with different points of view work together, we create the most value – for our clients, our people and society.
Our mission is for women to be equal participants in creating and developing the new tech businesses, products and services that shape our world. We provide opportunities for Women in Tech to learn, develop and support one another through a strong and engaged community. We have a structured programme of initiatives and regular touch-points in place throughout the year to connect, share experiences, support one another, learn, develop and progress whilst linking in with our wider Tech Talent strategy. We believe that increasing the number of women in tech will add essential diversity to our sector and help inspire the next generation.
VMware
VMware is a leading provider of multi-cloud services for all apps, enabling digital innovation with enterprise control. At the heart of everything we do lies the responsibility and the opportunity to build a sustainable, equitable and more secure future for all. We believe creativity sparks innovation and inspires employees to think differently and challenge the status quo.
SUSE
At SUSE, we are passionate about increasing the number of women in technology. We have our own Women in Technology employee network open to women and men across the organization globally to support levelling the playing field through networking, learning and mentorship opportunities. In addition to the work we do at SUSE, we are partnering with organizations that prioritize creating opportunities for women. Supporting the Everywoman Tech Forum is not only important as it empowers women in technology around the world to share their stories and connect with each other, but it also helps inspire younger generations of girls to choose the tech industry. Website: ww.suse.com
Sage
In Sage we are delighted to be sponsoring the everywoman Women in Tech Forum. Building a truly inclusive culture, in which every colleague can bring their whole self to work, is central to our purpose to knock down barriers so that everyone can thrive. We want to inspire more girls into STEM topics, bolster our pipeline of future talent which are doing through graduate schemes and apprenticeships, and provide role models and career opportunities to women and girls in STEM. This will serve to help close the Gender Pay Gap, which Sage have reduced year on year since reporting began.
Samsung
At Samsung we put people at the heart of everything we do and believe in humanity above all else. Our mission in the UK & Ireland is to build a workplace that celebrates our diversity and offers everyone the same opportunities. As one of the world's largest technology brands, we strive to lead from the front to pioneer positive change. Samsung is delighted to have been partnering with everywoman since 2019, giving our colleagues access to resources, advice and mentoring to support in their career progression and championing our female talent.
Early Careers Day Sponsor
Computacenter
Computacenter is a proud supporter of Everywoman. Since over 3 years we are keen supporters and use the wonderful offerings of everywoman to support our female leadership, to mentor them and to push them forward in their career. Everywoman is an important part of our internal female development programme "Growing together". We us it as a recognition programme for our high achieving females. Growing your network and meeting other women in tech can be a powerful solution to overcoming doubt. Having a community allows you to inspire one another, and enables you to share knowledge, career lessons and come up with diversity and inclusion solutions.
Website: www.computacenter.com
VirginMedia O2
At Virgin Media O2 we believe that our teams should reflect the customers that we serve, so we are working hard on supporting and encouraging diversity, particularly in our technical teams. We are excited to be sponsoring the Everywoman Tech hub as it shows our intention as an employer of highly skilled women, and we hope that this will encourage even more brilliant women to want to work with us.
Website: www.virginmediao2.co.uk
Simply Business
At Simply Business we like to say that we're a technology company that happens to sell small business insurance. We're excited to be sponsoring the everywoman in Tech Forum and the apprenticeships in particular. Our rolling apprenticeship programme is our core pipeline for junior talent and we're proud that our latest cohort is all women. To support women in the tech community we're currently focused on five targets: career clarity, increasing transparency, targeting sexism in the workplace, providing clear channels of communication to raise a problem, and increasing the number of women in senior roles.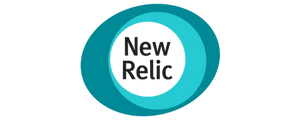 New Relic
As a leader in observability, New Relic empowers engineers with a data-driven approach to planning, building, deploying and running software. Offering the only unified data platform that empowers engineers with all telemetry paired with powerful full-stack analysis tools, New Relic helps engineers get past the what to uncover the why. Delivered through the industry's only usage-based consumption pricing, New Relic delivers more value by helping engineers improve cycle times, change failure rates, release frequency and mean time to resolution. This improves uptime, reliability and operational efficiency to deliver exceptional customer experiences that fuel innovation and growth. Uncover the why with New Relic.
Imperial College London
Imperial is delighted to be partnered with everywoman and we are supporting the everywoman in Tech Forum as a way of continually building a diverse, inclusive and highly motivated staff community – helping us to attract and retain the talented staff we need to achieve our mission. The Forum is helping us promote and encourage women not only into technology, but to all STEM roles and for them to become role models, mentors and women of influence as we foster an environment for the next generation of STEM leaders here at Imperial.
Showtime Photo Booth
Showtime Photo Booth is the go-to company for photo booth hire in London. Leaders in experiential & brand activations, corporate events, weddings & private parties in the capital. With 9 different styles of photo booths to choose from and prop boxes filled with hats, wigs, and masks to let loose your silly, they are our partner of choice. Our booth of choice is the GIF Photo Booth.
The STEM Education Hub
The STEM Education Hub, a joint project between King's College London and British Council Brazil, seeks to promote cooperation between Brazil and the United Kingdom through a network of affiliates who are interested in participating in our actions regarding research, training, and innovation in science teaching and dissemination.
The University of Texas at San Antonio
The University of Texas at San Antonio is a Hispanic Serving University specializing in cyber, health, fundamental futures, and social-economic development. With more than 34,000 students, it is the largest university in the San Antonio metropolitan region. UTSA advances knowledge through research and discovery, teaching and learning, community engagement and public service. The university embraces multicultural traditions and serves as a center for intellectual and creative resources as well as a catalyst for socioeconomic development and the commercialization of intellectual property—for Texas, the nation and the world.
Learn more online, on UTSA Today or on Twitter, Instagram, Facebook, YouTube or LinkedIn.